Dental crowns are strong, tooth-colored "caps" used to cover a tooth that is broken, cracked, or damaged. Customized dental crowns can be used to restore your worn, weakened, or discolored tooth to its ideal shape, size, color, and function. Give us a call to find out more about dental crowns at your local dentist in Redmond, WA.
Benefits Of Dental Crowns
Dental crowns from our dental practice are highly versatile, strong, durable, and have a natural-looking appearance.

With a dental crown, a tooth can be returned to its original color, strength, and function.

Composite resin or porcelain is typically used to fabricate crowns, giving them a more natural-looking appearance.

Dental crowns are used alongside dental bridges to "bridge" the gap where one or more teeth are missing to restore the beauty and function of your smile.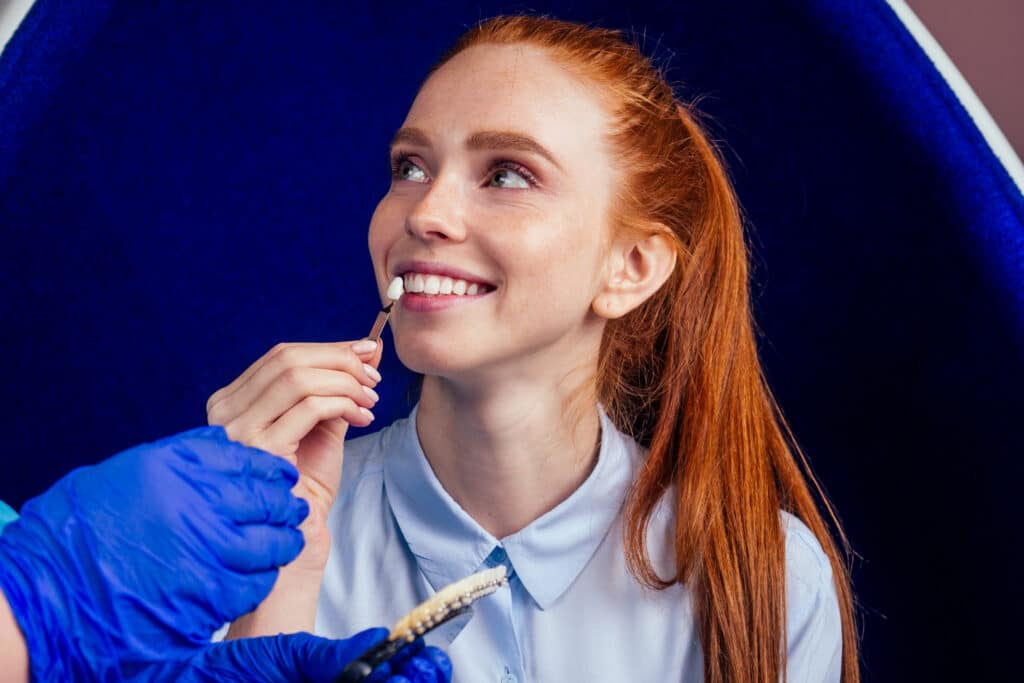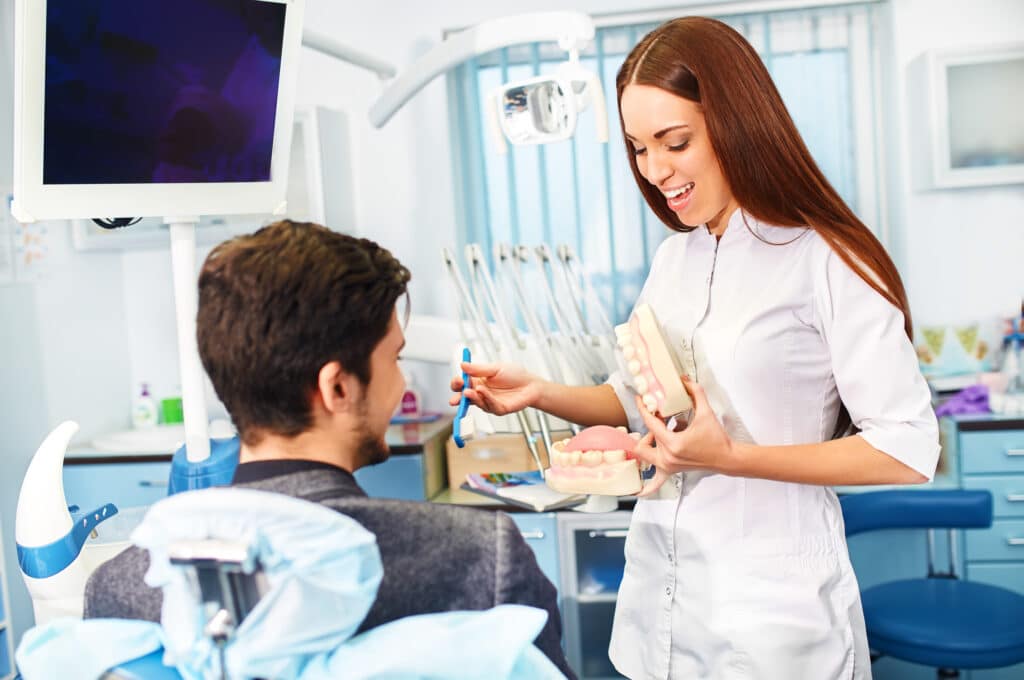 Dental crowns are highly versatile and popular for their strength, durability, and natural-looking appearance. The following are some common reasons a dental crown may be needed:
Repair a weakened, broken or decayed tooth

Restore a tooth after root canal therapy

Reinforce a damaged, misshapen or discolored tooth

Anchor a dental bridge or cover a dental implant

Can be used when a dental filling is not sufficient
How Long Does A Dental Crown Last?
Your ideal crown is specially designed to fit comfortably in your mouth for many years. With proper care by brushing and flossing regularly and coming in every six months for a checkup in Redmond, WA, your dental crown can last as long as decades.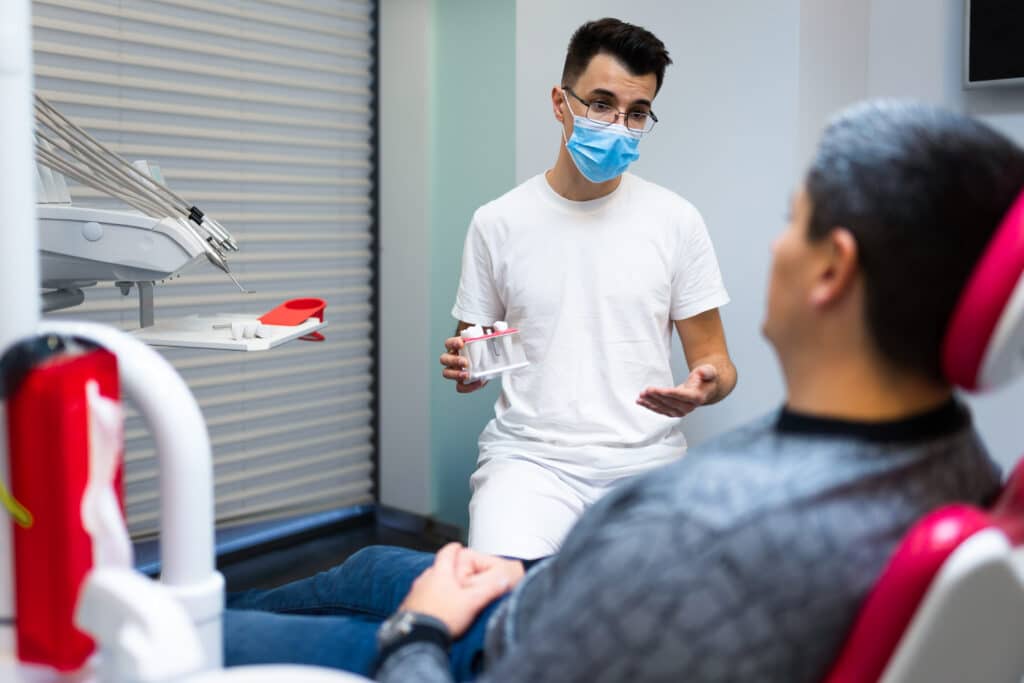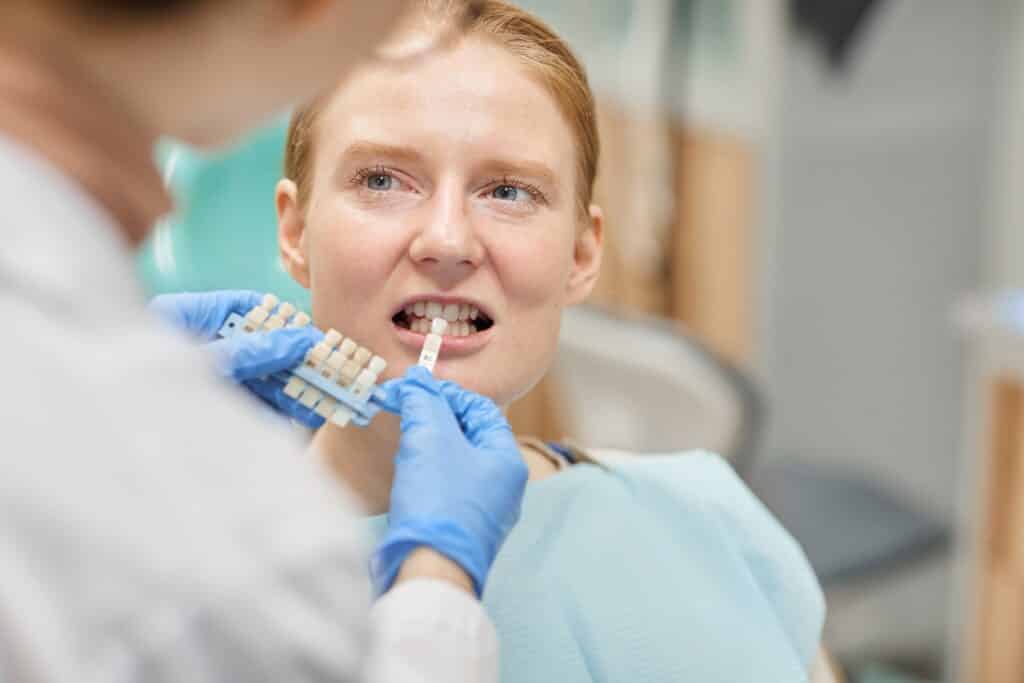 Why Choose A Dental Crown?
Dr. Bickel recommends the placement of crowns in order to restore strength to damaged teeth, especially when a filling isn't justifiable. With a dental crown, a tooth can be returned to its original color, strength, and function which will be undetectable to the eye. The dental crown process is relatively painless and can provide patients with support for many years.
What Is A Dental Crown Made Of?
Various materials can be used for the fabrication of your ideal dental crown. Typically, a composite resin, porcelain, or an alloy such as gold may be used. At your appointment, Dr. Bickel will make sure that any type of crown material used will be of the highest quality. Every patient is evaluated on a case-by-case basis in order to select the appropriate crown material based on the individual situation and tooth location.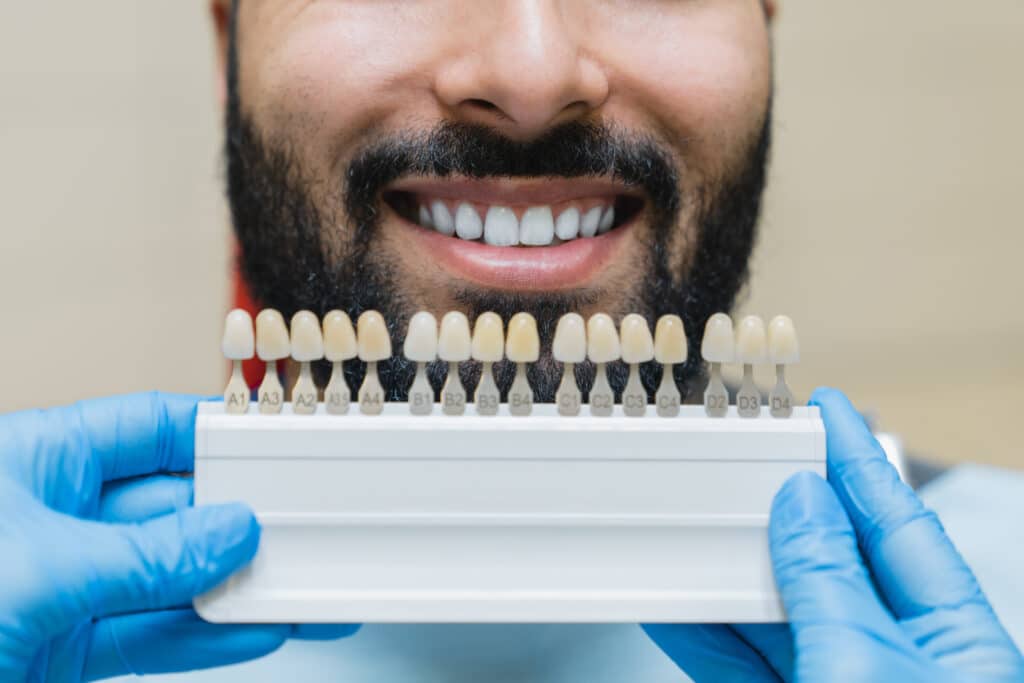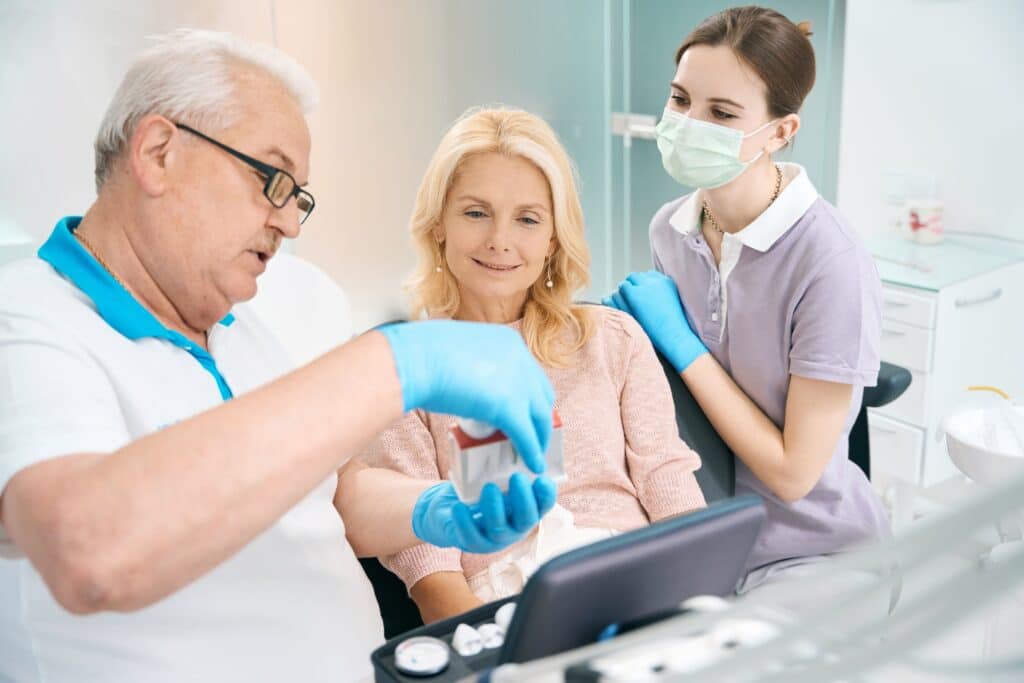 WHAT TO EXPECT AT YOUR DENTAL CROWN APPOINTMENT
A crown typically takes two appointments to complete. At your first appointment, your tooth is carefully assessed and prepared for the dental crown. As you lay back in your chair to enjoy watching a movie or TV show, Dr. Bickel will carefully anesthetize the tooth needing the crown and carefully reduce it in size to prepare it for the new crown. Once the tooth is ready, an impression is taken of the teeth to serve as an exact replica and allow the crown to be crafted with extreme precision and detail. A temporary crown is then made and seamlessly placed to allow you to leave with a crown that feels like a natural tooth.

At your second appointment, the process is relatively quick. First, your temporary crown is removed and the tooth is cleaned. The permanent crown is carefully adjusted and meticulously evaluated for proper contact, bite, and seal. The crown is then cemented with strong, permanent cement.
Dental bridges "bridge" the gap where one or more teeth are missing to restore the beauty and function of your smile. Using dental crowns to connect to adjacent teeth, dental bridges effectively hold natural-looking replacement teeth or "pontics" into place. Sometimes known as partial dentures, this restorative dental option is commonly used to replace one or more missing teeth.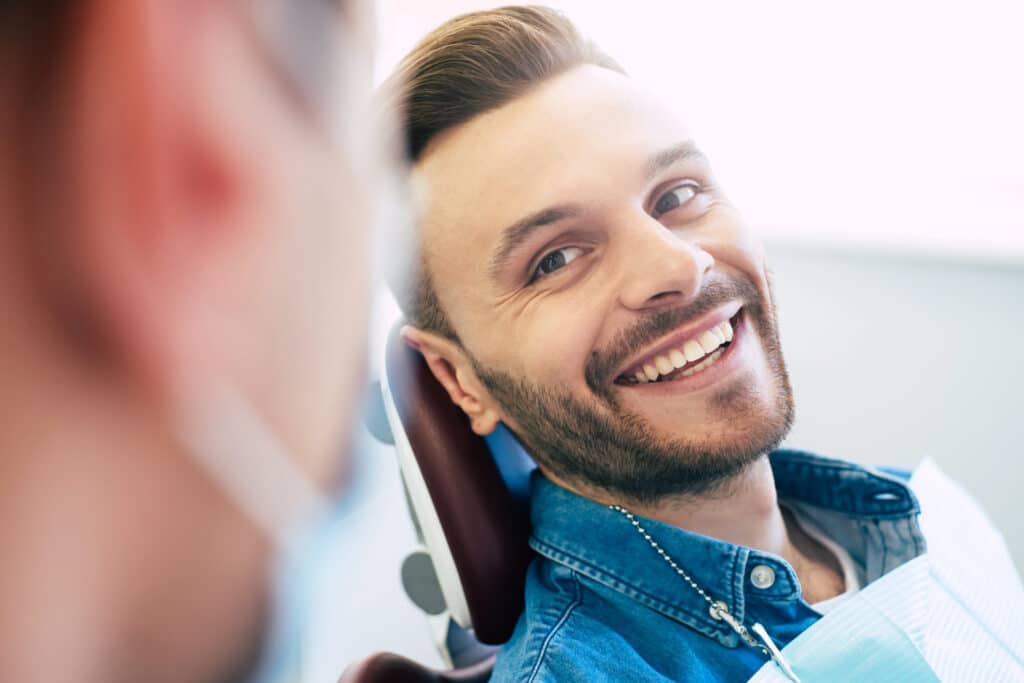 Restorative Dentistry In Redmond, WA
Dr. Bickel and his team take pride in their crowns and will provide you with a crown that is both beautiful and functional. If you have a question about restorative or cosmetic dentistry or would like to schedule a consultation, give us a call to schedule your appointment. We look forward to seeing your smile light up the room with gentle dentistry and a comforting approach to care.